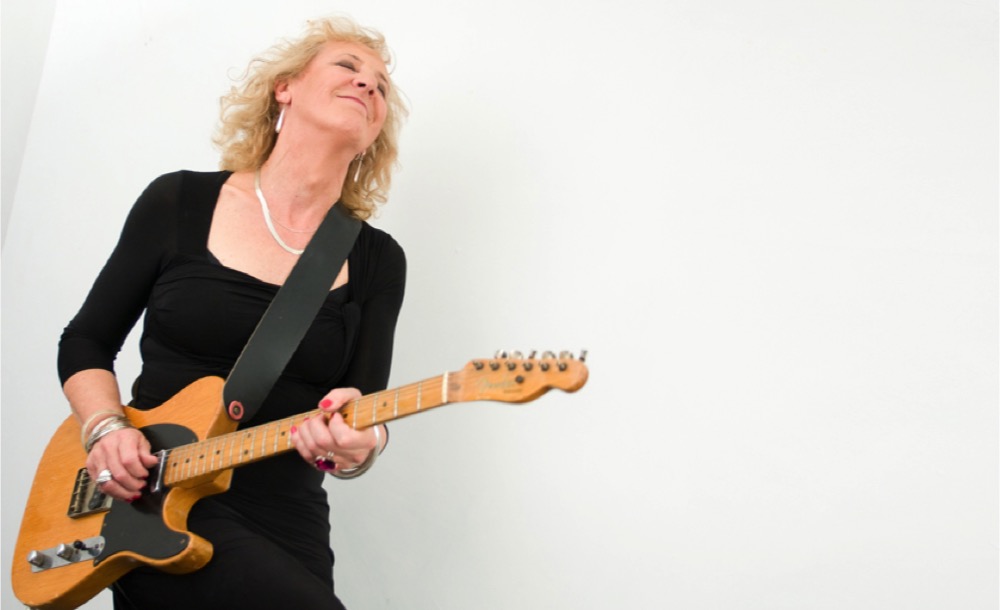 Paula started performing her music live in the mid sixties in and around East London, as many people do, with her close friends and people she knew. Some local success followed and through various other acquaintances and contacts she performed with many accomplished musicians in and around her area.
As things progressed Paula was playing further afield and gaining more and more plaudits, leading to her joining the now cult band "Mandrake Paddle Steamer" which led to her playing all over the UK and Europe.
After several years of success, recording and touring with the band they decided to go their own separate ways, which led to Paula once again playing and supporting many hi profile performers and artists, as well as starting to get more involved with recording and production.
Over the next few years Paula was much more involved in the composition and production side of the music industry leading to her work on many albums, film and media production, as well as several hit records.
It was during this period she met the blues and harmonica legend Paul Lamb with whom she had the chart hit "Harmonica Man" and a friendship was born, a friendship that continues to this day, with Paula producing Paul's award winning music, however even with all this recording success Paula has never lost her passion for live performance.
Whilst continuing to produce other artist's she has over the last few years returned to her first love of performing, performing her own unique blend of blues with just a hint of rock, all infused with her many influences, Jimmy Reed, John Lee Hooker, Bessie Smith and Jimi Hendrix to name just a few. Her exuberance and vitality, sumptuously joining with her guitar(s) and vocals and harmonica combine to make Paula an infectious, vibrant and stunning performer.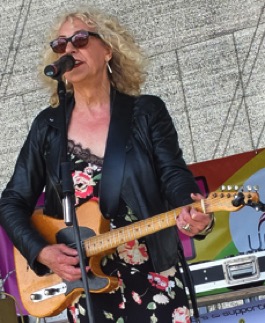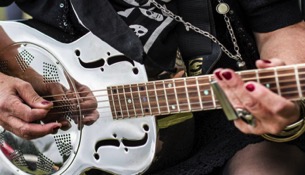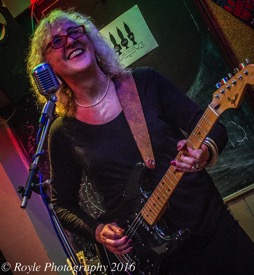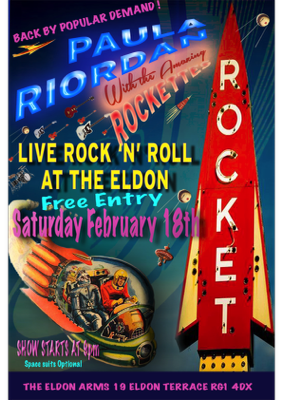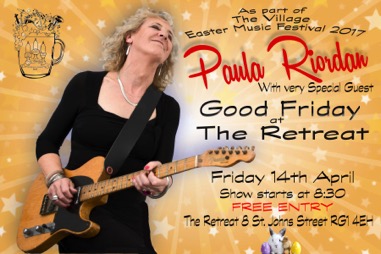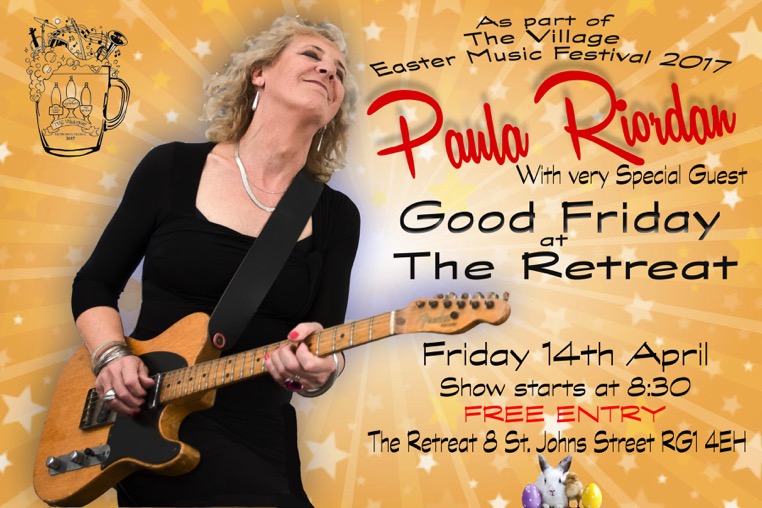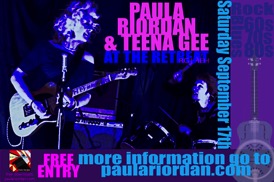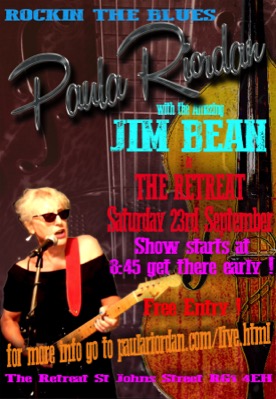 "Paula stepped on stage, and cradled a steel bodied resonator, the sound was startling, like a fast mountain stream cascading down its rock strewn course, Paula took us on a country blues journey in a style, (though I shouldn't say it) that many younger artists can only aspire to. Raw with attitude, better keep clear of the tracks, because, your about to be run down by a 'Mystery Train', steam-rolling through. Paula, also trawled up a wonderful, early Beefheart song, can't recall anyone else doing this, 'Grow Fins', delivered like a slap in the face with a wet mackerel!"
Rythmn n Booz magazine