Space Waltz a track from the Stuff and Nonsense touring show celebrating 50 years of Space travel.
Paula has over 300 compositions on various albums circulating in media and post production suites.
Clients include : BBC 1 and 2 , ITV , Channel 4, Granada Plus, CITV, British Airways, Guinness, UK Gold, Cartoon Network, Viasat Television, ESPN, Sky Sports and many others.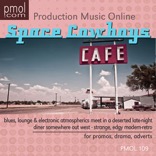 UK GOLD - directed by Kim Mccroddan
music compaosed by Paula Riordan and Simon Sterling

LA SHUTTLE
the original piece of music used for TV launch
written by Paula Riordan and Simon Sterling
publised by Music House
FRANKS THEME
used for 'A year in the Province' a popular ITV television series ~
plus other UK Television programs.
dedicated to my father Frank Riordan as he loved Django Reinhardt
from the album Detectives published by Amphonic Music